Increase your odds of catching fish and book a trip with The Rusty Hook. Captain Jorge's knowledge about fishing and the reef in Playa del Carmen, Mexico are second to none.
Read more about The Rusty Hook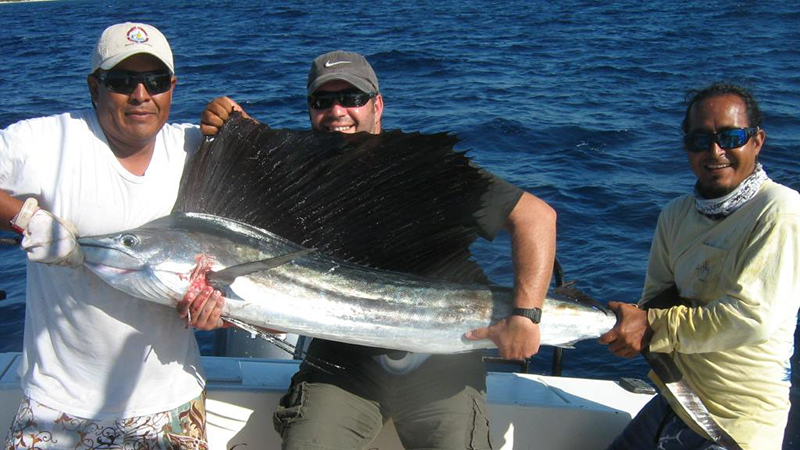 The Captain of The Rusty Hook is professional yet keeps everything fun and up beat. Lets face it, at the end of the day we just want you to have fun, catch fish, and smile…
We know that everyone is different! We can personalize trips for professional fishermen, amateurs, and families. We have you covered regardless of your experience…
Playa del Carmen Fishing Charters start at $330 USD which includes our fully equipped fishing boat for four people, fishing licenses, and beverages…
OUR BOAT @ COCO BEACH
PLAYA DEL CARMEN, MEXICO


OUR SERVICES
The Process
We are family business based in Playa del Carmen, on the Riviera Maya. We offer individual trips for both keen sports fisherman or people just wanting to give fishing a try.
Owner Jorge is passionate about fishing. He comes from a commercial fishing family and has worked in Playa del Carmen in the diving and fishing industry for many years. However after spending five years living and fishing (as a hobby) in England, he has decided to return to his native Mexico. The Rusty Hook offers a truly bilingual service in Spanish and English.
We aim to provide a very friendly and flexible fishing experience.
Our Team
Captain - Jorge aka Tolete
Captain Jorge is a professional fisherman located in Playa del Carmen.
Chief Officer - Kate
Kate helps with reservations and bookings as well as administrative tasks.
Basic Fishing Charter Pricing
4 hour fishing trip $330 USD - Morning or Afternoon
6 hour fishing trip $490 USD
8 hour fishing trip $660 USD - Full Day
You can add snorkeling in your fishing trip at no extra cost.
Pricing above is for 1 - 4 people. +$25 USD for each extra person.
How it works
Contact us to make a reservation, confirm the number of people and the type of fishing charter you want to reserve.
We accept deposits through PayPal and full payment on the day of the fishing tour.
FISHING WITH THE RUSTY HOOK
PLAYA DEL CARMEN, QUINTANA ROO
Read 165+ reviews just like this!
Caught a host of fish, Amberjack, 2 kinds of Snapper, a dogfish (type of shark) and Calico grouper! Excellent time! Captain Jorge was easy to reach and replied quickly to all my inquiries. His son Neal kept our lines wet and always kept us fishing. The other mate (sorry forgot his name) provided good humor and also kept us on fish.

My only complaint would be that we wanted to buy shirts...but unfortunately due to covid Jorge's supplier went out of business.

I would 100% go back on this boat with this crew. I booked it...and my friends were not so sure it would be fun. Jorge and his crew made me look like a genius! They cleaned the fish as well and we ate some of it the same day in Ceviche! Truthfully I was a bit suspect as Jorge is like..here we fish for Amberjack...then we catch an amberjack...then we move and he says here we fish for snapper..and we catch snapper...and so on. Excellent experience!

Erik W from Fairfax, Virginia